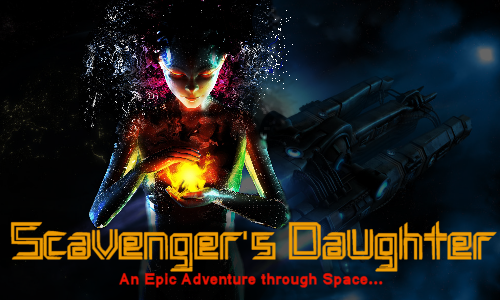 ♦ Plot ♦ Races ♦ Rules ♦ Wanted ♦ Application ♦

The Scavenger's Daughter is an 18+ Sci-Fi Forum with infinite possibilities. What will be your role? Will you traverse space and time as an intergalactic pirate? Will you take a position as a slaver or a slave? Will you help to establish an interplanetary council, or rebel against the infiltration of other species to your world? Change the Universe as you know it...

Join as one of our six awesome races, or create a race of your very own! Use our currency system to buy and sell slaves, or other illegal goods. Take part in the Epic Adventure today! Come and Join us at the Scavenger's Daughter!